The Graffiti Dilemma
Graffiti can be a form of artistic expression, but when it appears where it shouldn't, it can be a real eyesore. At Benjamin's Pro Power Washing, we understand the struggle property owners face when dealing with unwanted graffiti. That's why we're here to help you reclaim your clean and pristine spaces with our graffiti removal services.
Graffiti isn't just a visual nuisance; it can also have a negative impact on property values and community perception. We recognize the challenges that property owners, businesses, and municipalities face when graffiti becomes a problem. Our mission is to provide effective, efficient, and eco-friendly graffiti removal solutions that restore the beauty of your property.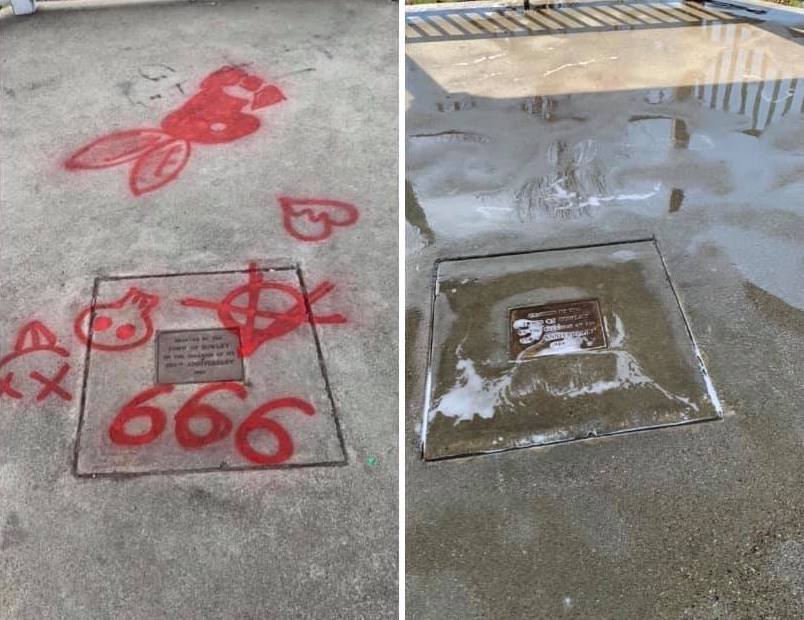 Our Graffiti Removal Services
When it comes to graffiti removal, Benjamin's Pro Power Washing has you covered. Our team of skilled professionals is equipped with the latest tools and techniques to ensure the complete eradication of graffiti from any surface. Whether it's a brick wall, concrete surface, or any other material, we have the expertise to make it disappear.
Why Choose Benjamin's Pro Power Washing
What sets us apart is our commitment to customer satisfaction. We take pride in delivering results that exceed your expectations. When you choose us, you're choosing a team that understands the unique challenges of graffiti removal and is dedicated to restoring your property to its former glory.
Removing graffiti is a delicate process that requires the right approach to avoid damaging the underlying surface. At Benjamin's Pro Power Washing, we follow proven processes that combine the power of technology with skilled craftsmanship. Our step-by-step approach ensures a thorough and effective removal while preserving the integrity of the surface.
At Benjamin's Pro Power Washing, our commitment is to provide top-notch graffiti removal services and other residential and commercial pressure washing services that leave you delighted. We're not just removing graffiti; we're restoring your peace of mind and your property's beauty.
Common Questions About Graffiti Removal