Benjamin's Pro Power Washing offers a variety of services to keep your commercial buildings and storefronts looking their absolute best.
Whether we're maintaining your business' entryway, cleaning up your roof and gutters, or simply sprucing up your sign, we know that commercial power washing services are critical for the prosperity of your business.
When you partner with us, you're getting best-in-class power washing services. The best, commercial grade equipment. Certified, insured, in-field service technicians that have hundreds of hours of training on top of thousands of hours performing service for businesses just like yours!
Having four seasons in New England, your building is being exposed 7 days a week, 365 days a year to the climate. Over time mold, mildew, dirt, and pollen build up which causes issues with organic growth. That's when Benjamin's Pro Power Washing comes into play. Having the proper insurance, knowledge and equipment to get the job done right, you will be leaving your problems with one of the top companies in the industry. Request an estimate to set up a on-site quote at no cost to you.
Make the Holidays Bright With Commercial Holiday Lighting
Just as we make your property sparkle the rest of the year, Benjamin's Pro Power Washing can help you light up the nights with Christmas/holiday lighting for your commercial property. Whether you know exactly what you need or just want to get started, Benjamin's can help you plan and execute beautiful holiday lighting to share the season with your clients, customers and employees. It's never too early to start planning ahead, so contact us at anytime during the year.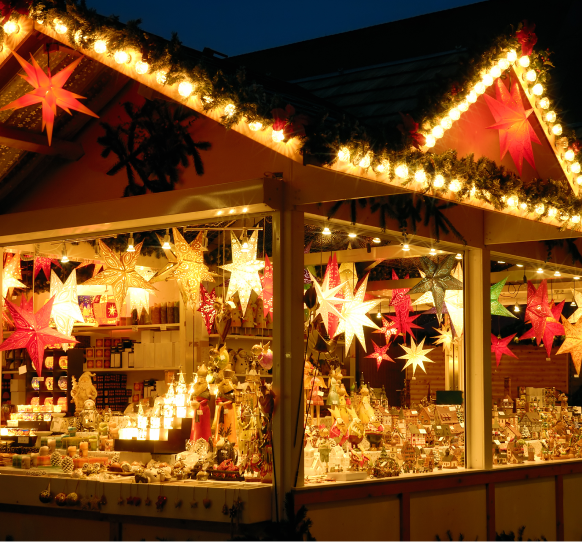 Benjamin's Pro Power Washing is the Trusted Choice of:
Providing Service in the Following Areas