Power Washing for Your Customers' Sake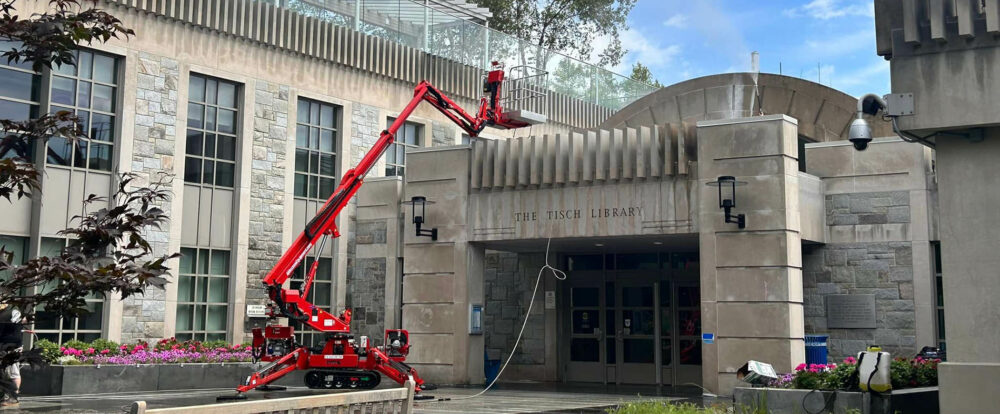 Brick, concrete, and other customer facing areas are often left for decades without being cleaned. That can cause a major buildup of mold and grime that can damage your surfaces, create safety hazards, and look bad for your customers.
Mold slowly attacks these surfaces and gets into its porous face. As mold pushes deeper within the surface of a brick, it softens and decays the material.
Pressure washing is a great way to solve this problem. Pressure washing is an excellent cleaning procedure for tackling mold on your bricks, facia, and other hardscape surfaces. Unlike other methods, power washing is safer for the integrity of your building and parking lot. While abrasive cleaning methods, like sandblasting, can tear away the surface of your brick, pressure washing strikes a perfect balance between gentle and powerful. In this way, it's ideal for removing surface mold, without moving material from the surface.
Always utilize a professional pressure cleaning service, as it's crucial to use the right amount of pressure so as not to damage your brick. Using too much pressure can damage the brick, especially if it's an older home. Benjamin's Pro Power Washing is your go to power washing company in Merrimac, Newburyport, MA and surrounding areas. We have experience with all sorts of buildings so we know how to handle each surface.
Customer Safety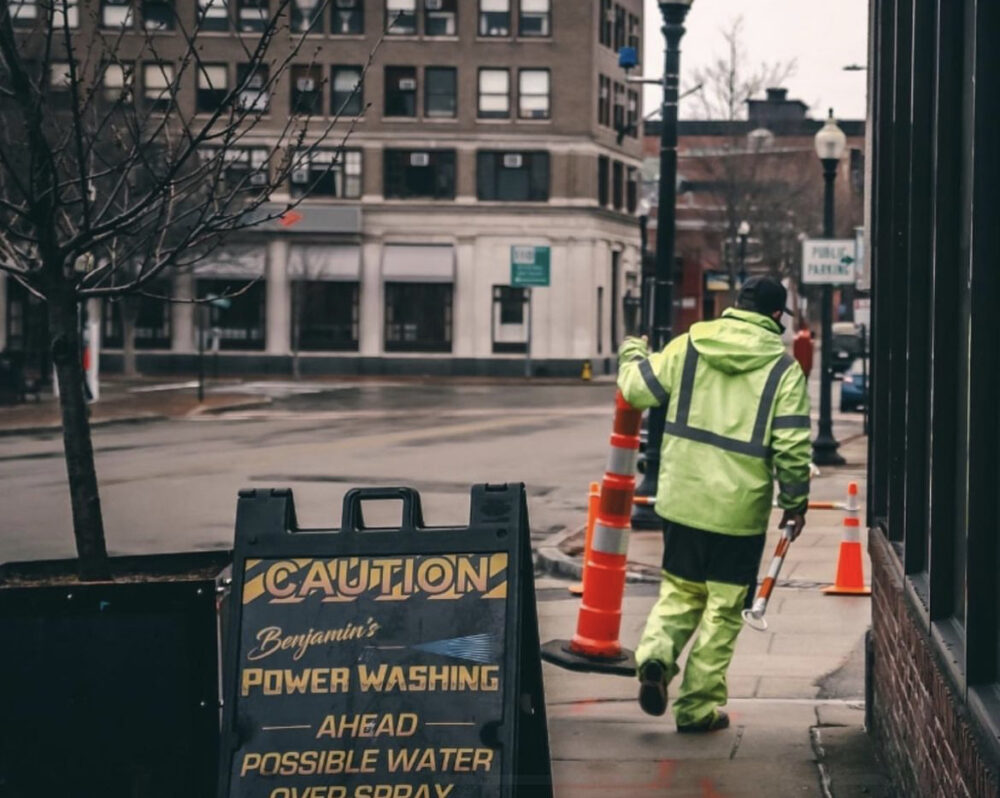 Not only is it important to look great for your customers but you also have to make sure you don't have any slip-and-fall hazards that could impact your employees or customers. Anything from spilled food, grease buildup, or simple mildew growth can create a bad situation if left unattended. Our power washing services make sure your customers have the safe, positive experience every time they visit your business. Call us today to see how we can help you serve your customers even better!
Power washing the surface of your parking lot or building doesn't just improve the durability of your investment, it also beautifies it. Pull off years of grime in a day with pressure washing services from Benjamin's Pro Power washing. If you're planning on placing your property on the market, pressure washing can earn you thousands of extra dollars when closing time comes around. We provide pressure washing throughout in Merrimac, Newburyport, MA and surrounding areas.
We not only provide Power Washing for existing businesses, but we also provide brick power washing for pre and post construction. Brick can often come with a coating that needs to be removed after construction. We also provide cleanings and restoration for historic brick homes.
Give us a call today so we can bring your brick to life!
Providing Service in the Following Areas