Illuminate Your Commercial Space: Why Opt for Professional Holiday Light Installation
The holiday season is synonymous with sparkling lights and festive decorations. For businesses, this is an excellent opportunity to enhance visibility and attract customers. Benjamin's Pro Power Washing now offers professional holiday light installation services, blending holiday cheer with commercial appeal. Discover the myriad benefits of entrusting your holiday lighting to professionals.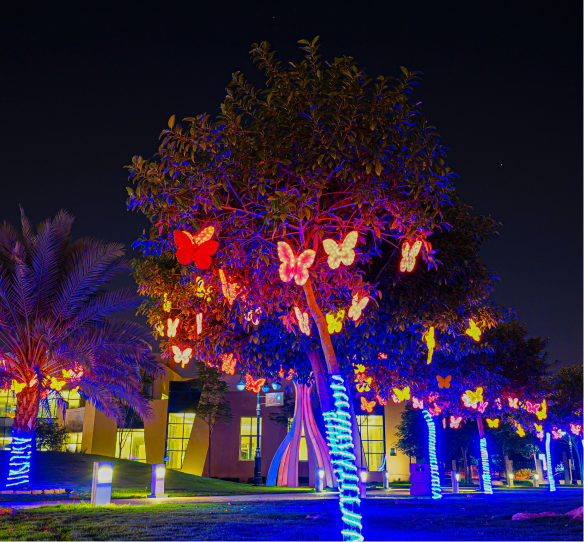 Creating a Welcoming Atmosphere for Customers

Professional holiday lighting instantly creates a warm, inviting atmosphere for your customers. A beautifully lit exterior not only attracts attention but also enhances the overall customer experience, encouraging them to step inside.
Safety and Expertise in Installation

Installing holiday lights can be a risky task, especially at great heights or in complex architectural spaces. Our team at Benjamin's Pro Power Washing is equipped with the right tools and safety measures to ensure a secure installation, mitigating any risks associated with electrical setups and ladder use.
Customized Designs to Reflect Your Brand

Professional lighting services offer more than just installation; they provide customized designs that align with your brand identity. Whether it's a classic white sparkle or a vibrant color scheme, we can create a display that resonates with your brand and stands out to your clientele.
Time and Cost Efficiency

Time is a precious commodity, especially during the busy holiday season. By choosing professional installation, you save on the time and effort it would take to set up and maintain the lighting yourself. Additionally, our energy-efficient lighting options offer cost savings in the long run.
Durable and High-Quality Lighting Solutions

Quality is key when it comes to outdoor lighting. Our professional-grade lights are not only bright and beautiful but also durable enough to withstand winter weather, ensuring your display stays luminous throughout the season.
Hassle-Free Maintenance and Removal

Post-holiday cleanup is often a daunting task. Our service includes not just installation but also timely removal and maintenance of the lights, offering you a hassle-free experience from start to finish.
Professional holiday light installation is an investment in your business's holiday spirit and aesthetic appeal. With Benjamin's Pro Power Washing, your business can shine brightly this holiday season, attracting customers and creating a memorable impression. Reach out to us to light up your commercial space with professional, festive flair.