Boston Power Washing, Soft Washing & Exterior Services
From homes to businesses, we specialize in revitalizing properties. With attention to detail, up-to-date equipment, and a passion for perfection, we deliver transformative results. Experience the difference that Benjamin's Pro Power Washing can make for your residential or commercial property with professional pressure washing in Boston, MA.
What is Power Washing | Pressure Washing?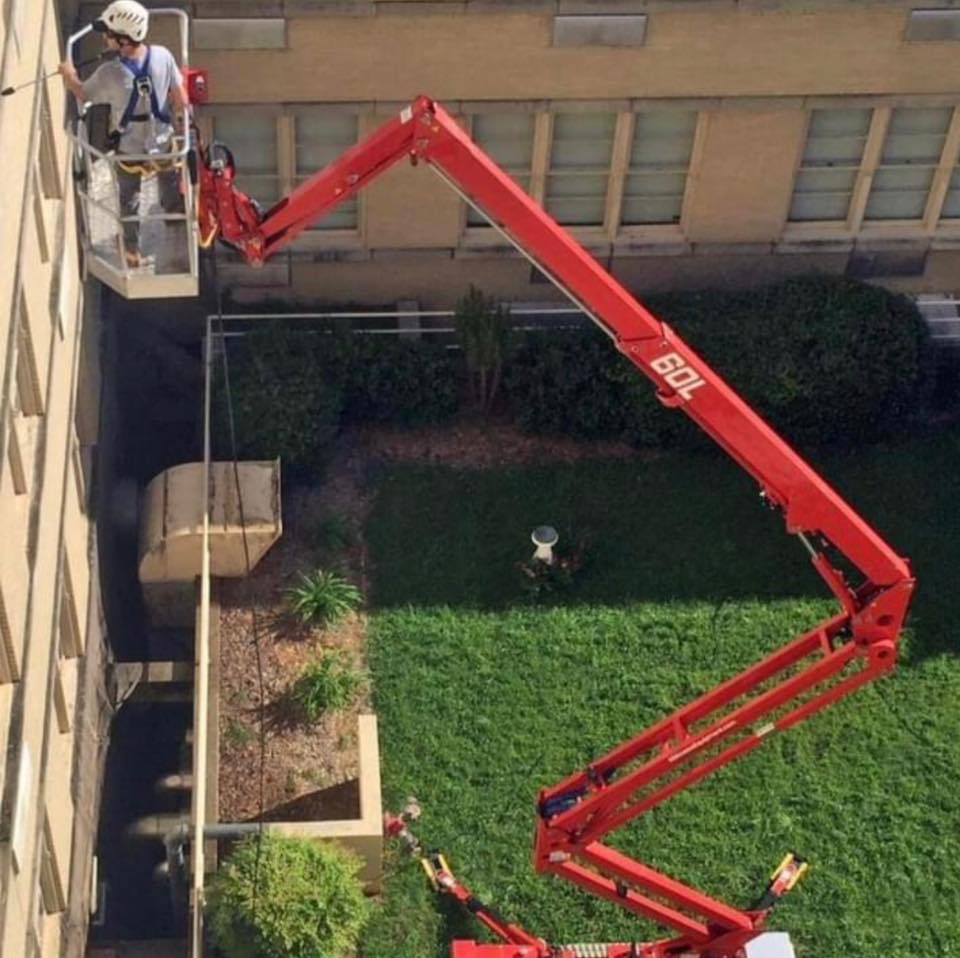 Power washing, also known as pressure washing, is a cleaning technique that uses high-pressure water jets to remove dirt, grime, stains, mold, mildew, and other contaminants from a variety of surfaces. It is a highly effective method for cleaning and restoring the appearance of a wide range of materials, including:
Exterior Surfaces: Power washing is commonly used to clean the exteriors of buildings like homes, offices, and commercial properties. It can remove accumulated dirt, dust, pollen, and pollution, giving your business or home's exterior a fresh and clean appearance.
Driveways and Sidewalks: Concrete and asphalt surfaces can become discolored and stained over time due to vehicle fluids, mold, and mildew, or even just dirt and leaf staining. Power washing effectively removes these stains and restores the original look of the concrete. It also makes it safer, as dirty concrete surfaces can become slippery.
Decks and Patios: Wood decks and stone or concrete patios can develop algae, moss, and dirt buildup, making them slippery and unattractive. Power washing can safely clean these surfaces, preparing them for sealing or staining if desired, and often making them look like new.
Fences: Power washing can revitalize wood, vinyl, or metal fences by removing dirt, mildew, and other surface contaminants, extending their lifespan and enhancing their appearance. Pressure washing is also a good way to prep fences for a fresh coat of stain, sealant or paint.
Vehicles and Equipment: Commercial and industrial equipment, as well as vehicles like trucks and trailers, can benefit from power washing to remove grease, oil, and grime, maintaining their functionality and appearance. We offer a fleet washing service to keep your investments in top condition.
The power washing process involves using a specialized machine that pressurizes water and then sprays it through a nozzle at a high velocity onto the targeted surface. The force of the pressurized water effectively dislodges and removes dirt and contaminants. In some cases, detergents or cleaning solutions may be added to the water to enhance the cleaning process.
It's important to note that power washing should be done with caution, as the high-pressure stream can cause damage to certain surfaces if not used correctly. For this reason along, it's often best to hire professionals like Benjamin's Pro Power Washing to ensure safe and effective cleaning results while preserving the integrity of the surfaces being cleaned.
Our Services
Pressure Washing Services For Boston Homes & Businesses
Benjamin's Pro Power Washing is your solution for keeping your home, business, community, or property clean, safe, and looking its best.
Soft Washing vs Pressure Washing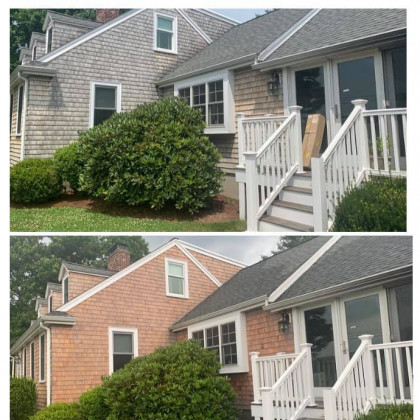 As effective as pressure washing is, it's not the right tool to use for every surface. Professional exterior cleaners like Benjamin's Pro Power Washing know when to use an option like soft washing.
Soft washing is a gentler cleaning method that uses low-pressure water spray combined with specially formulated cleaning solutions to remove dirt, mold, mildew, algae, and other contaminants from a variety of surfaces. Unlike power washing or pressure washing, which rely on high-pressure water jets to clean surfaces, soft washing is designed to clean more delicate or sensitive surfaces without causing damage.
Key Facts About Soft Washing:
Low Pressure: Soft washing typically operates at much lower water pressure compared to power washing or pressure washing. This lower pressure is safer for surfaces that can be easily damaged by high-pressure water, like siding, roofing, and some masonry.
Chemical Cleaning Solutions: Soft washing relies heavily on the use of specialized cleaning solutions or detergents. These solutions are designed to break down and remove organic matter, stains, and contaminants, such as algae and mold, from surfaces. They are often biodegradable and eco-friendly.
Gentle Cleaning: Soft washing is an ideal method for cleaning surfaces like vinyl siding, painted wood, asphalt shingles, stucco, and delicate landscaping features. It effectively removes contaminants without the risk of surface damage.
Longer-Lasting Results: Because soft washing incorporates cleaning solutions, it not only removes existing contaminants but also helps to inhibit their return. This can result in a longer-lasting clean.
Versatility: Soft washing is versatile and can be used for a variety of applications, including cleaning the exterior of homes, roofs, fences, decks, awnings, and more.
Testimonials
What Our Clients
Say About Us
From homes to businesses, our attention to detail and commitment to excellence have left a lasting impression in Boston and beyond. See how we've transformed spaces and earned our clients' trust.
Micheal Doyon
Google Review
Christie Griffin
Miami, FL
Schedule Professional Pressure Washing in Boston, MA Today
When you need a power washer you can trust, call the pros. Benjamin's Pro Power Washing is here to be the one-stop-shop for all of your residential and commercial pressure washing and exterior cleaning needs.